Product Description
Smco magnet is a kind of rare earth magnets retains a high curie temperture and BH max. They are widely used in high working temperature applications. There are two versions of SmCo magnet. SmCo5 and Sm2Co17.

Characteristic
Working temperature : 250-350℃
Curie Temperature: 825℃
Br temperature coiffecient : - 0.035%/℃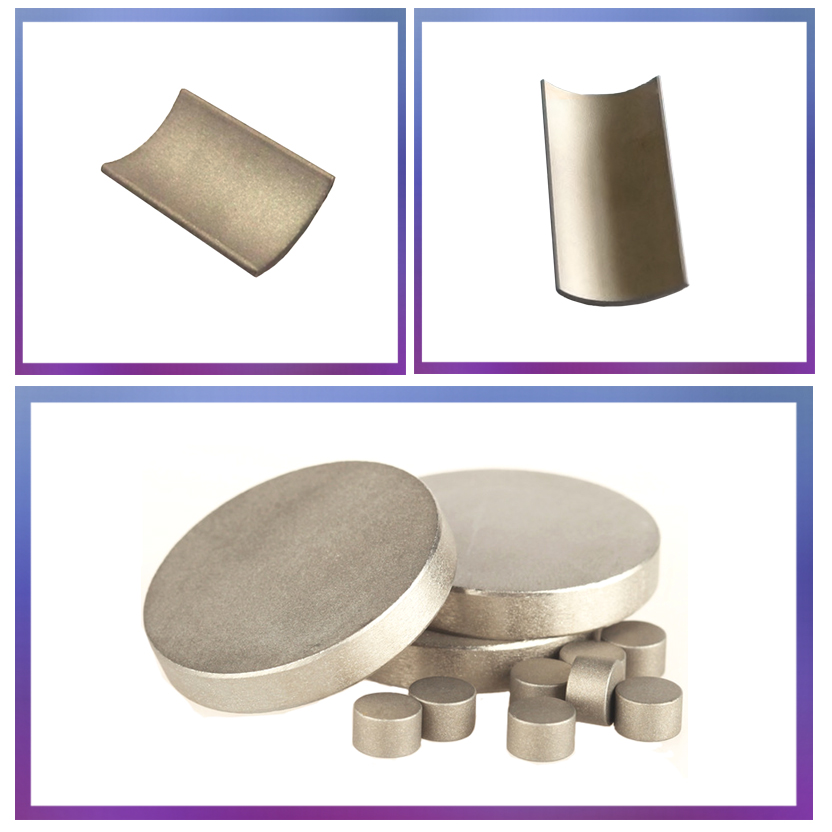 Application
Motor
Actuator
Ignition (car)
Magnetization system
Magnetic processing instrument
Meter(aeroplane,defence)
Microwave object
Telecommunication
Medical instrument.
Moulding & Magnetization:
Mould(magnetization) in height side magnetic situation.
Mould (megnetization)_in horizontal side magnetic situation.
Demagnetization:
When samarium magnets at or over its highest working temperature,it will lose its magnetism 10% after use it.
Physical feature:
The physical feature of samarium magnets are very brittle,they are much weaker than pottery.
Surface treatment:
Smco magnets will never get corrosions,so they are do not need any platings.
Magnetism Properties:
Smco magnets are strong magnetism rare earth magnets,Its' magnetism is about 70% of neodymium magnets. The magnetism of sm2co17 is much higher than SmCo5.
If you are interest in magnet business,please contact our sales team.