Product Description
NdFeB magnets are very fragile sintered materials. especially small size sintered ndfeb. And manufacturers often produce big size workblank, when order comes. It is easy and fast to cut them to customers' demands. NdFeB Magnets are formed by Neodymium, Iron,Boron, Dy Ga and Pr, and, because it is pressing type, the sintered ndfeb do not need plasticizer to form shapes.

Magnet cuntersunk technique need careful and adept workers operated with patience, so the unit price will much higher than rectangle block type. After cuntersunk process, magnets will be very easy to add screw on it and that will offer more stablity on fixed positions,and it will be very convinient to add metal hook or loop unit on it.

Plating (Coating) processes is very meticulous,because it very sensitive to temperature and acid,Very easy to crack when meet sharp temperature change and easy to melt in strong acid liquids. That is why plating ndfeb material only can be processed in warm weak acid( or base)solutions.

After HAST Testing, Salt Spray Test and other tests, magnet need magnetizing. According to customer demands, we will magnetizing them in 1.0-100 MGOE situations on required direction. After packaging,we will arrange shipment when receive the rest money from customers.
Main Manufacturing process of ndfeb magnets
1.Pressing ndfeb garins: pressing process was operated in strong magnetic environment.
2.Sintering of ndfeb blocks: sintering was processed in a vacuum furnace.
3.Wire cutting: ndfeb magnets are fragile materials operated in wire cut machines for the
tailored irregular shapes.
4.Grinding process: Grinding process: To reach the tolerance of magnets.
5.Plating: Neodymium magnets had been treated with different platings to prevent rust.
The popular platings for neodymium magnets are epoxy, nickel, NICUNI ,zinc and even
silver plating and gold plating.
6.Magnetization: the procedure are processed with magnetization machine with magnetic
feild ranged from 2~100 koe.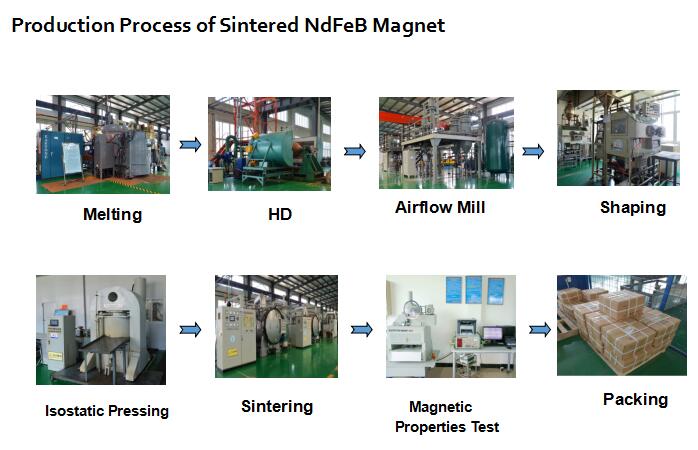 Coatings available & Tests
Coatings Available: Zinc, NiCuNi, Epoxy, Gold, Silver, Tin etc.
Tests: Plating Thickness Test,Salt Spray Test,PCT Test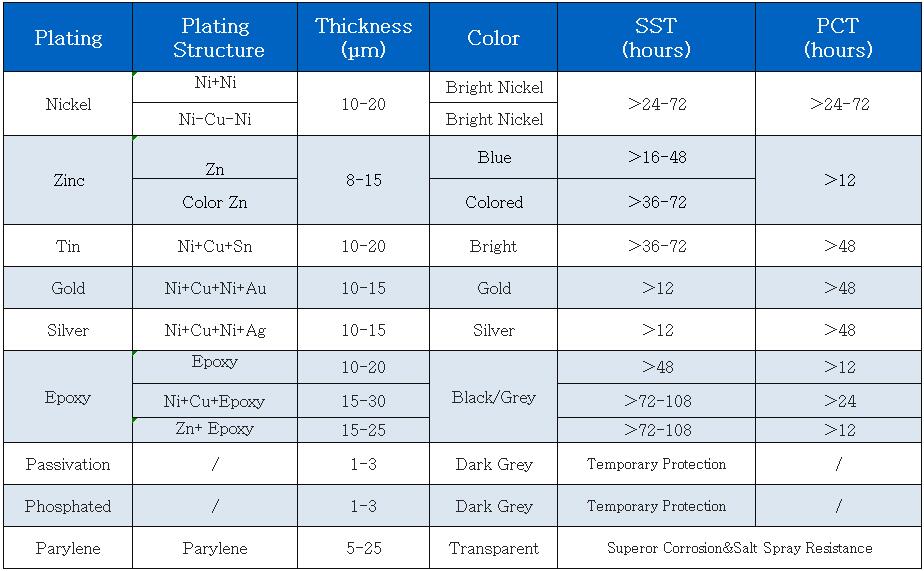 Quality Guarantee

Shine Magnetics has focused on quality control since its founding. Necessary and strict checks and tests are taken in all production processes to make sure any products made by us are trouble free. To work with Shine Magnetics is to get the most reliable supplier of magnetic products. It goes without saying that our magnetic products comply with the highest quality standards. We are working continually to improve the quality and process of the products.

Following Tests Could be made as per customers` requirements:

HAST Test: Test Condition: 132.9℃, 95% humidity, 2.9 ATM, 7 days
Weight Loss: 3mg/C㎡