Product Description
Cylinder magnet 45x30 is nickel plated and axial direction magnetized, cylinder magnet is very strong magnet.Axial magnetized 45x30 neodymium cylinder magnet,is a magnetic alloy to catch or hold ferromagnetic materials.(iron or steel)
Pressing progress of neodymium magnet round disc:The raw material have to be pressed in a strong magnetic field which south pole and north pole is straight paralleled. Sintering: the magnet will be sintered in a vacuum furnace. Plating: the ndfeb material is very fragile and sensitive to temperature and acid,thus they need been plated in a thermostatic electroplating pool. Magnetization: the magnet will be magnetized in a strong magnetic field which south pole and north pole is straight paralleled. Usually,magnetized in axial direction thus the south and north pole is on the two parallel circular cross sections.If customer have specification and require to magnetize from the axial direction,we also could produce.We could produce the big neodymium cylinder magnet ,small cylinder magnets,big cylinder magnets, magnet rods, bar magnet, round magnet.Popular size D40x20,D45x20, D45x25, D45x30, D50x20, D50x30, D55x25, D50x35, D60x30, D70x40,D70x50.
How to stock the axial magnetized 45x30 cylinder magnet? Ndfeb magnet should be stock in room temperature and dry situations. The magnetism of 45x30 neodymium cylinder magnet is very strong, might cause phone,watch,camera,computer,television,bank card not working well, please keep the electronic product for over one meter distance.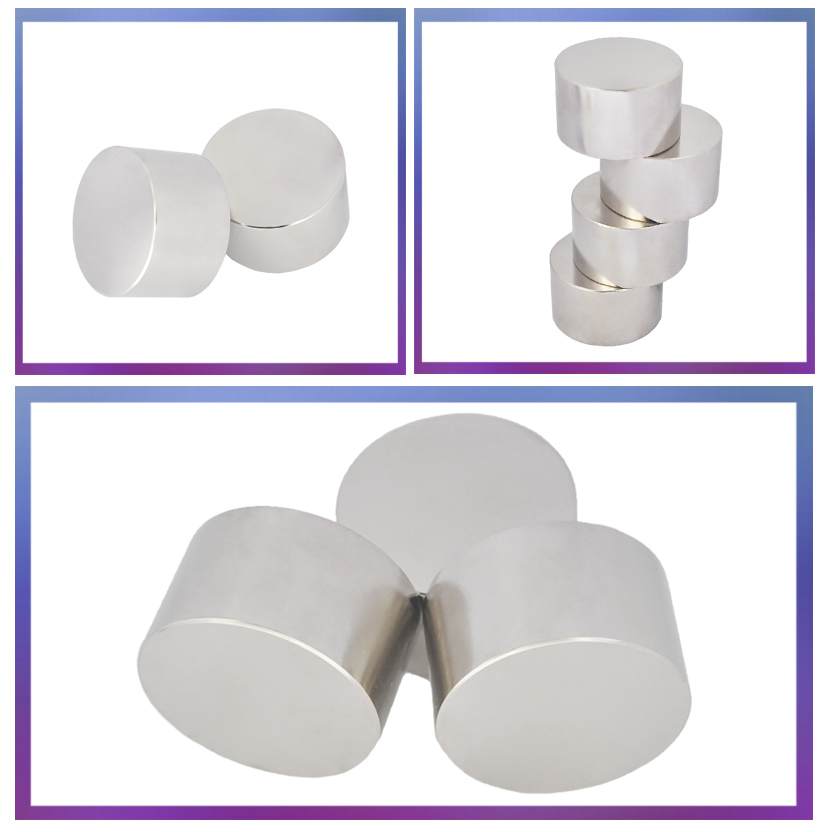 Main Manufacturing Process
Melting: In the melting furnance,the neodymium,iron,boron materals form as compund ingots.
Hydrogen demolish: Shatter the ndfeb ingots into ndfeb powders.
Airflow mill:The ndfeb powders will be milled into micron sizes.
Shaping: Ndfeb powders in the mold will be pressed as ndfeb ingot.
Isostatic Pressing: Bearing the isostatic pressure is a important process to enhance the magnetism and of ndfeb material.
Sintering:The sintering procedure, were processed in a sintering furnace under 800~1300 ℃ vacuum environments.
Cutting: After the slice cutting process,the sizes of magnets will become suitable rectangles.
Grind and polish:Neodymium magnets had been ground before they were magnetized.We could produce magnets with standard tolerances for magnets from the range +/-0.07, +/-0.05, +/-0.03, +/-0.02,and 0.01
Supersonic processing: Neodymium magnets are brittle materials and inclined to crack with impact. The supersonic technique had been applied in making counterbored holes on small size magnet.
Plating: Neodymium magnets had been treated with electrical plating,otherwise it will rust in the air. Platings that have been successfully applied to neodymium magnets are epoxy plating,nickel plating,NICUNI plating,zinc palting.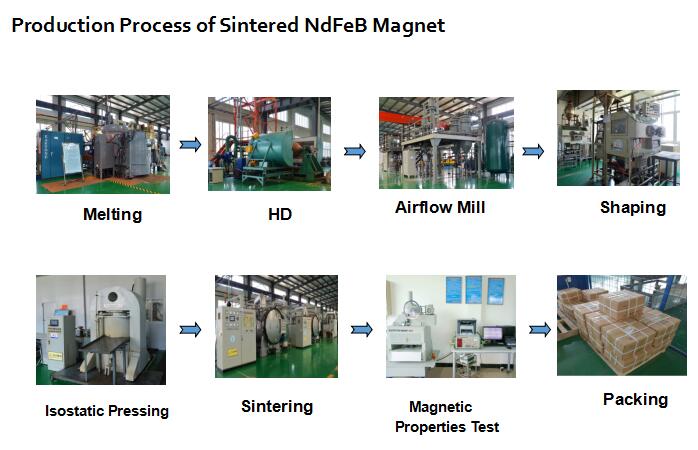 Coatings available & Tests
Coatings Available: Zinc, NiCuNi, Epoxy, Gold, Silver, Tin etc.
Tests: Plating Thickness Test,Salt Spray Test,PCT Test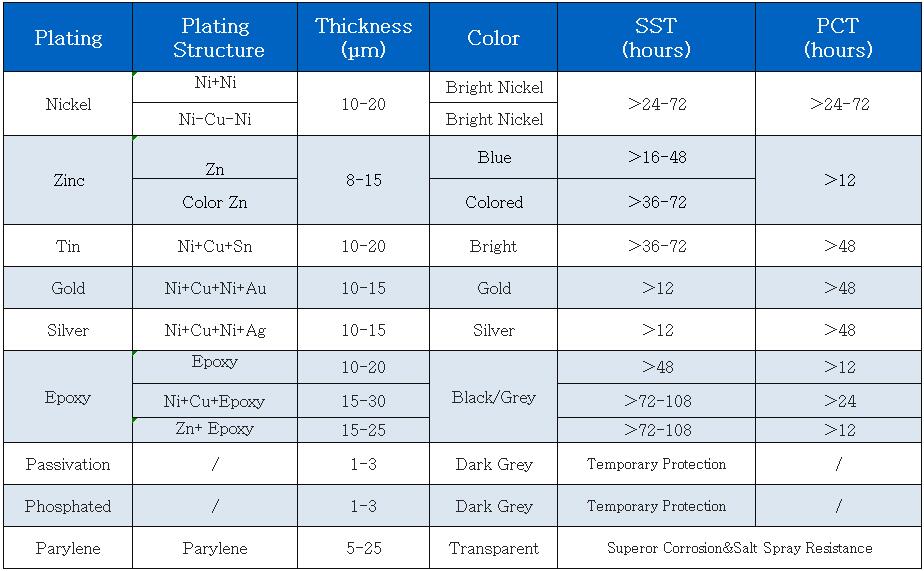 Quality Guarantee
Shine Magnetics has focused on quality control since its founding. Necessary and strict checks and tests are taken in all production processes to make sure any products made by us are trouble free. To work with Shine Magnetics is to get the most reliable supplier of magnetic products. It goes without saying that our magnetic products comply with the highest quality standards. We are working continually to improve the quality and process of the products.
Following Tests Could be made as per customers` requirements:
HAST Test: Test Condition: 132.9
℃
, 95% humidity, 2.9 ATM, 7 days
Weight Loss: 3mg/C
㎡
Advantages
1 All NdFeB magnets used are made by our own magnet factory.
2 Standard producing process and strict quality checking
3 Competitive price, stable quality, in time response
4 Trained working staff

Delivery & Packing:
Popular Model: 5-10 days after receipt of payment
Customer Tailored Size: 15-20days
Packing: Plywood Box.