Product Description
Sintered ALNICO magnets are mainly formed by aluminum,nickel,cobalt.The composition of alnico alloys is typically 8–12% Al, 15–26% Ni, 5–24% Co,up to 6% Cu, up to 1% Ti, and the balance is Fe.Alnico magnets have strong in machanical properties.They could easily be processed and polished into complicate shapes with accurate tolerance. they are weaker in magnetic force than neodymium magnets and SmCo magnets,thus the N magnetic pole and S magnetic pole should not too distant.
Characteristics
Working temperatrure: 500℃(highest)
Curie Temperture: 850℃
Temperature coefficient: ALNICO5 -0.02%/℃,ALNICO8 -0.01%/℃
BH max: ALNICO2,ALNICO3<ALNICO5<ALNICO8
Alnico magnets'high working temperature up to 500 degree c,Its' temperature
coefficiency is lowest among the permanent magnets, so they are widely applied
as magnetic spareparts and tools,Speakers and musical instruments. etc.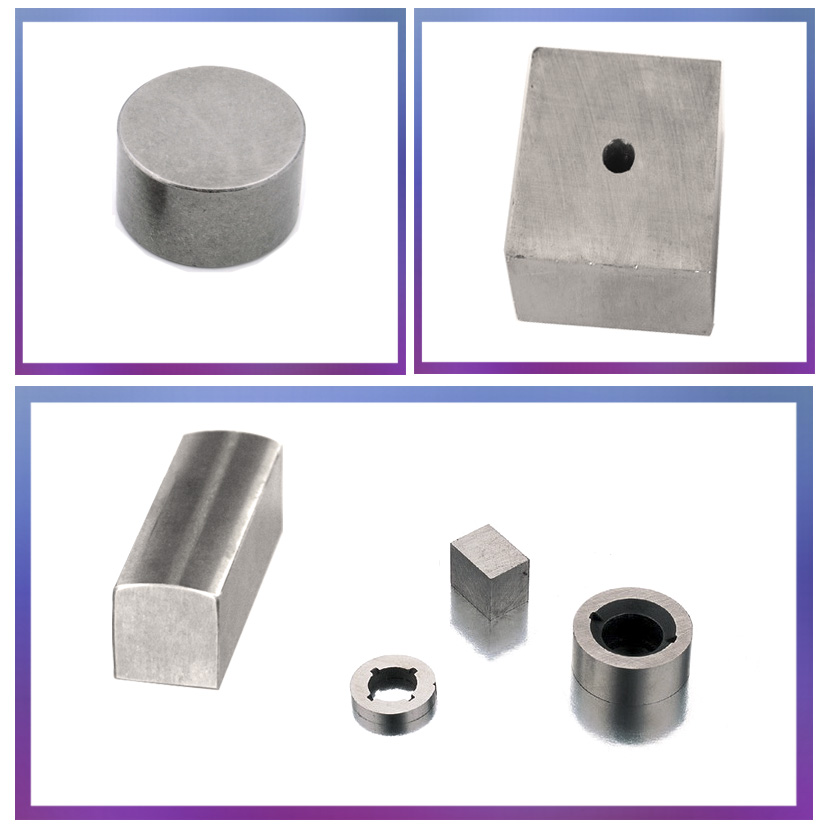 Application:
Guitar voice picker
ALNICO2 : pick up small voice.
ALNICO5 : pick up high voice.
ALNICO8 : pick up big voice.
Measuring equipment for magnet: ammeter, voltmeter, Watt meter, speedometer
Magnet for audio equipment: level meter, peak meter, earphone, speaker
Magnet for rotating equipment: coreless motors, stepping motors, servo motors
Communication, measurement and control equipment: reed switch sensor relay
Application equipment: solenoid
If you are interest in this business, welcome to contact us.