Product Description
Permanent magnetic lifters retains enormous magnetic power which can hoist heavy things 100 kg up to 6000 kg. It provide a quick and convenient method of loading, unloading and moving for iron and steels. It only used for ferromagnetic materials and it won't work on plastic or glass. Permanent magnetic lifters are the most ideal lifting equipment for factories,warehouses,docks
,transportation. When use the lifter, just turn the rotor to 'On' position to picked up ferromagnetic materials. When turn to the 'Off' position,the magnetism loop weakened and throw the material off.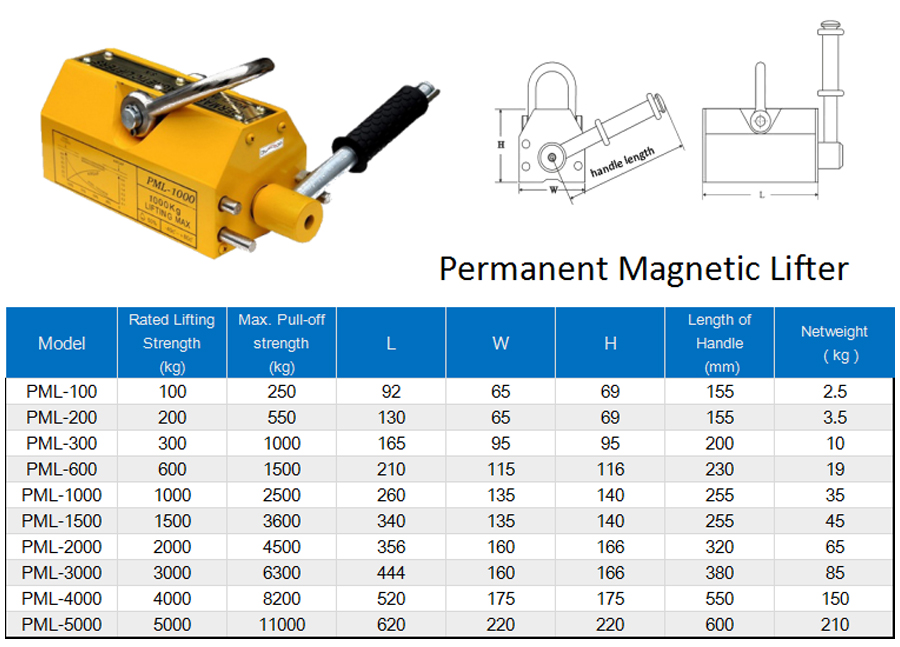 Advantages
1 All NdFeB magnets used are made by our own magnet factory.
2 Standard producing process and strict quality checking
3 Competitive price, stable quality, in time response
4 Trained working staff
5. Fast delivery.


Delivery & Packing:
Popular Model: 5-10 days after receipt of payment
Customer Tailored Size: 15-20days
Packing: Plywood Box.