Product Description
Round fixing magnets retain strong magnetic force. Round fixing magnet is the new magnetic product in concrete formwork industry. It is the best solution to fix pipes in precast concrete.
Round fixing magnet is consist of neodymium magnet which is plated with NI-CU-NI.steel cup that plated with zinc or other anti corrosion surface treatment.The socket or insets are made of steel and plated with zinc or other coatings. Magnet socket holder is used to premake pipes in concrete slabs.
The magnet contact surface should be clean and flat otherwise the actual magnetic force will reduced. Do not heat the round fixing magnet as the magnetism will lost.
Please contact our sales guys for tailored products. Round fixing magnet, or bushing fixing magnet, socket bushing magnet, Insert magnet holder,embeded fixing magnet, inserted socket fixing magnet, magnetic pipe fixing magnet.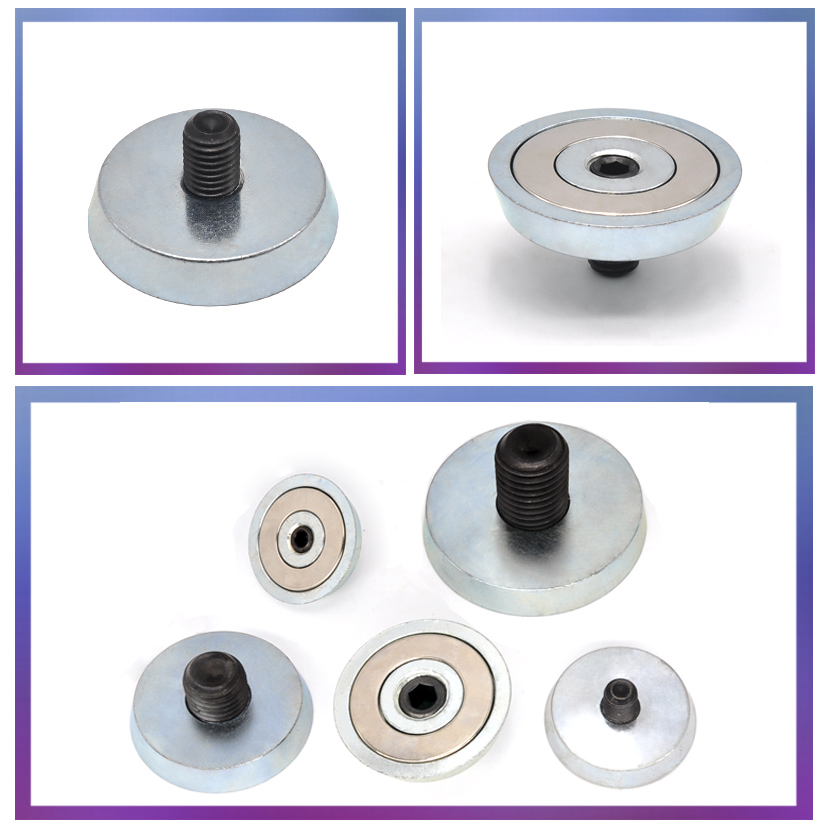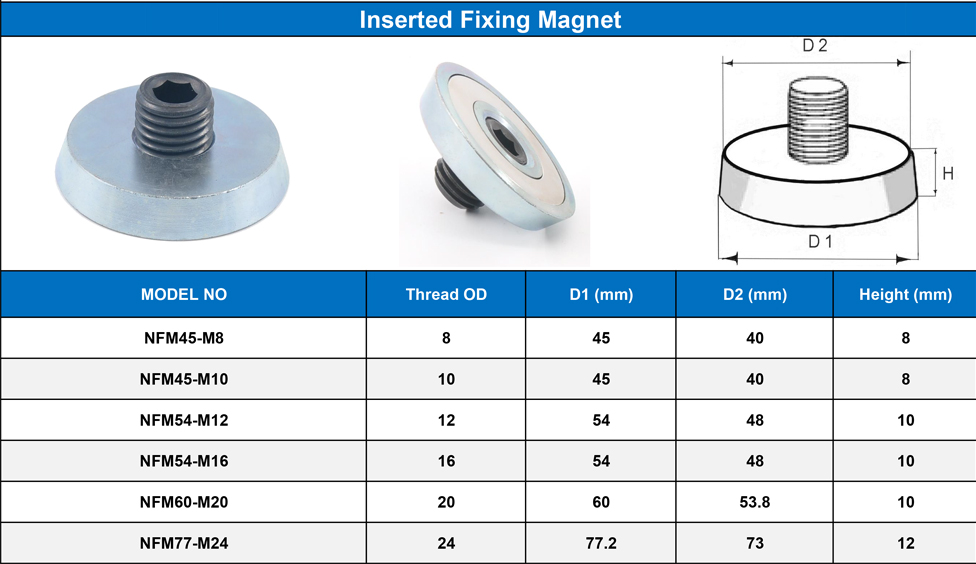 Advantages
1. Our know-how experts in magnetics could ensure the holding force of eache concrete magnet.
2. All NdFeB magnets are produced by our own factory thus the quality is stable.
3 Standard producing process and strict quality checking.
4 Competitive price,stable quality, in time reponse.
5. Fast delivery.
Detailed specifications:
1.Glue: Loctite. The gluing of magnet and steel cup could be well guaranteed.

2.Size: As per the table. Customer tailored design are available.
3.Coating: NiCuNi or as per customers requirement.
4.Material: NdFeB magnets + Steel cup
Delivery & Packing:
Popular Model: 5-10 days after receipt of payment
Customer Tailored Size: 15-20days
Packing: Plywood Box.

Detailed specifications:
1.Material: NdFeB magnets + Metal House (well surface treatment from corrosion)
2.Size: As per the table. Customer tailored design are available.
3.Coating: As Per customers requirement.
4.Certificates: ISO9001:2000,ROHS